Storage rental in Amersfoort
Do you want to rent cheap storage in Amersfoort? At BudgetRuimte, you can rest assured that your belongings are stored safely and dry, at the most competitive rate.
You have  access to your storage unit, with 24/7 video surveillance. After access control, you will have access to your personal storage unit using an electronic key.
You will find BudgetRuimte at De Isselt business park in Amersfoort. BudgetRuimte likes to think along with you and offers appropriate solutions based on your storage needs. Also inquire about our customized solutions.
Do you want to rent a storage unit from BudgetRuimte? Easily calculate how much space you need with the ruimtecalculator and check out our low prices. You can rent a storage unit in Amersfoort from €59,- per month!
Free use of our moving van
Are you moving or need extra space temporarily but don't have suitable transportation? No problem at BudgetRuimte you can use a moving van for free when you rent storage space from us.
Conditions:
You rent at least for a period of 4 months
Maximum duration 4 hours
Excluding fuel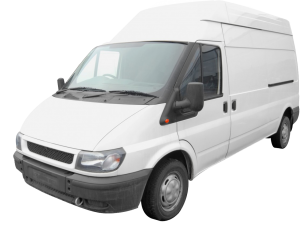 Accessible and secure storage space
All of BudgetRuimte's storage units are easily accessible. We make every effort to provide you with every convenience:
Most storage units can be accessed by your car or van via a drive-in
All storage boxes and studios on the 1st floor are accessible by freight elevator
Tenants use available loading and unloading equipment free of charge
A forklift with driver is available by appointment (at an advantageous rate)
Security is our top priority. Your belongings are guaranteed safe storage at BudgetRuimte:
Our large property is secured 24/7 with video surveillance
Each storage unit has a secure lock and can only be accessed with an electronic key.
"I immediately had a good feeling with BudgetRuimte. Very friendly staff and a pleasant workspace with heating and free Wi-Fi."
"I was looking for a temporary studio where DIY is allowed. Through a friend I ended up at BudgetRuimte. I can recommend it to everyone."